Burundi Prepares To Receive Our 25th Container!
Hard to believe we have already sent 25 shipping containers of Ready-to-Use Therapeutic Food (RUTF) to Africa since we began this endeavour! So proud and so humbled at the same time. We could not do it without the support and enthusiasm from our donors, our staff and our dedicated partners, Mana Nutrition & World Vision Canada.  Grateful thanks going out to each and every one of you who help make this a reality every day.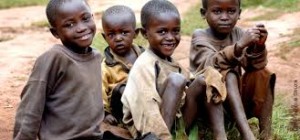 Our most recent shipment is headed for Burundi, known officially as the Republic of Burundi, is a landlocked country in the African Great Lakes region of East Africa, bordered by Rwanda to the north, Tanzania to the east and south, and the Democratic Republic of the Congo to the west.
This region of Africa is in unimaginable conflict leaving hundred of thousands of families displaced and children going hungry. (Learn more here.)  The UN is on high alert in the area and we are ever so grateful for our partners on the ground who can ensure that our donations of life-saving food can get where they are needed most.
Watch for more updates as they happen, in the meantime, you can track this shipment real-time on VesselFinder.com:
Vessel: BOMAR Resilient