RUTF Treating Malnutrition in Children Under 5 in Malawi
In Malawi, malnutrition rates among infants and young children have consistently remained high and accounts for about half of all child deaths. With our partners at World Vision Canada, MANA Nutrition and our life-saving Ready-to-Use Therapeutic Food (RUTF), we are working together to change this alarming statistic and give children a healthy start. You are an important piece of this puzzle and your donations truly make a difference in the lives of children around the world.   Meet Loveness and Arcaine: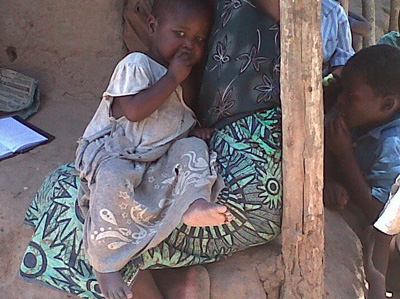 Loveness, a 2 year old girl in Malawi had extremely swollen limbs. Her mother was deeply concerned and took her to a nearby health center. Loveness was malnourished and was admitted to an outpatient health program that provided weekly rations of RUTF. After only 2 weeks, Loveness's mother started to see improvements and Loveness was gaining weight. Today, Loveness is healthy and continues to gain weight thanks to RUTF and your support!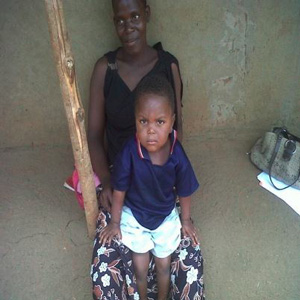 Acraine, pictured left with his mother outside their home is just 2 years old and his small body has been battling illness for much too long. After visiting a health center, Acraine was admitted to an outpatient health program where he received RUTF. Acraine responded well to RUTF and after his second visit his appetite significantly improved. Today, Acraine is healthy, receives monthly growth monitoring checkups and his mother cooks balanced meals thanks to support from the outpatient health program.